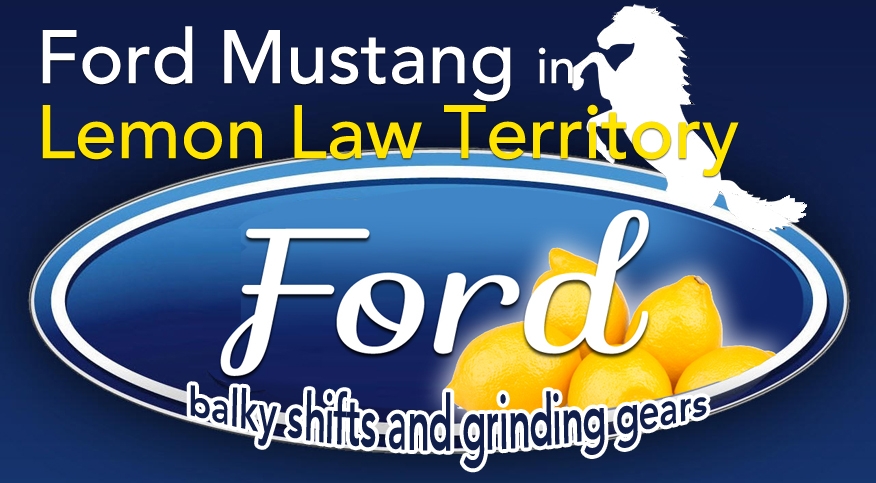 Complaints about the 2012 – 2015 Ford Mustang MT-82 transmission range from clutch problems to the engine shutting down while driving to a sudden inability to shift gears, and everything in between.
Car enthusiasts are passionate about their muscle cars. Some would argue that the history of the muscle car dates back to the 1949 Oldsmobile Rocket 88. It wasn't until 1964 when the first generation Ford Mustang made its public debut at the New York World's Fair. That's also when they went on sale at Ford dealerships across the country.
Ford is now in its ninth generation Mustang (sixth-generation Mustang pony car) and some Mustang owners are not so happy about the new generation muscle car. With its serious transmission problems, the Ford Mustang seems like anything BUT a muscle car, especially if you are a collector.
Ford Mustang's Balky Shifts and Grinding Gears
The most common complaint is hard shifts between first, second and third gears, with grinding in other gears. Mustang owners have suffered through multiple trips to dealerships, entire transmission system replacements, new clutches and extended days (30 or more) of having their car in the dealership waiting for parts.
Some Mustang owners believe the reason that these transmission systems are faulty is because what was once considered an "American Icon" is now being built in China. The MT82 transmission in question is built by Ford and supplier GETRAG at a joint venture in Nanchang, China. However, Ford's transmission system problems cannot be blamed solely on China. Ford has a history of problems with their transmission systems in the Ford Focus and Ford Fiesta PowerShift transmission — which is produced by GETRAG Americas in Mexico.
Below is a small sample of the Technical Service Bulletins (TSBs) for the 2011 to 2014 Ford Mustangs. Click on the title of the TSB article to see what common problems exist for your Mustang.
FORD TSB #11-11-01
Some 2011-2012 Mustang vehicles equipped with a MT82 6-speed manual transmission built on or before 08/15/2011 may exhibit increased shift efforts in cold ambient temperatures. This is usually most noticeable in 1st and 2nd gears but may also be noticed in 3rd through 6th gears.
FORD TSB #12-11-12
Some 2011-2013 Mustangs vehicles may exhibit an intermittent drivability condition, crank/no start, a blown fuse 13 in the battery junction box and may have Diagnostic Trouble Code (DTC) P0627 stored in the Powertrain Control Module (PCM).
FORD TSB #13-04-15
Some 2011-2013 Mustangs may exhibit a delayed forward or reverse transmission engagement condition when cold.
FORD TSB #13-04-09
Some 2011-2013 Mustangs equipped with a 6R80 transmission and built on or before 4/8/2013 may exhibit a transmission engagement in higher (5th) gear when starting.
FORD TSB #13-06-08
Some 2011-2014 Mustang vehicles equipped with a 6R80 transmission and built on or before 4/8/2013 may exhibit a transmission engagement in 5th gear when starting.
Related Video:
2013 Mustang gt 5.0 MT82 transmission problem shifting into 2nd
Call us if you are experiencing the same problems with your Mustang.
Our services are always FREE for you!