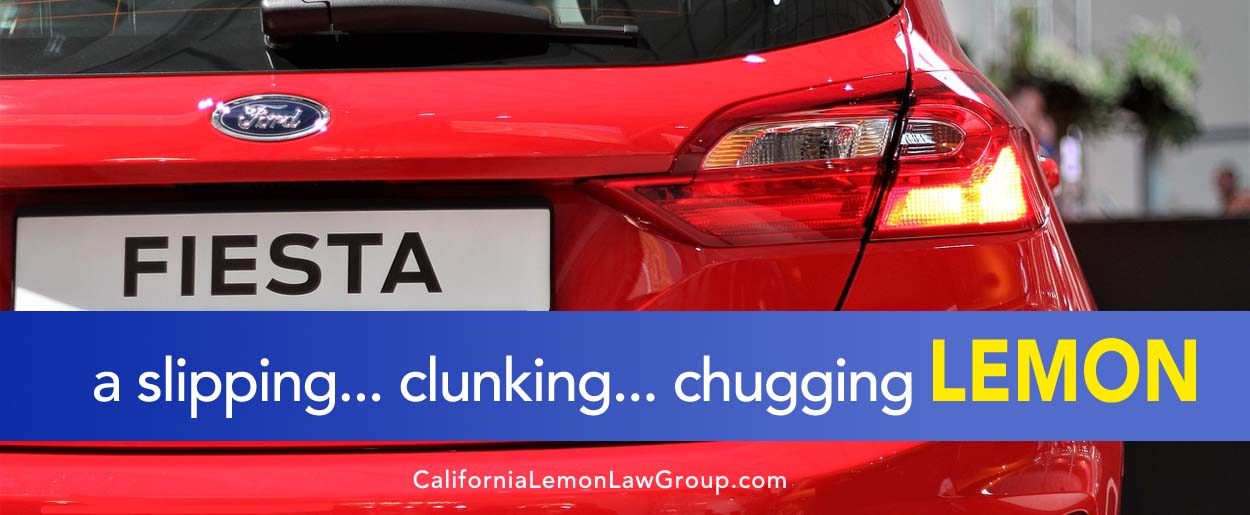 Transmission problems with the Ford Fiesta continue to be one of the top complaints we hear from Ford owners. Ford Fiesta model year 2016 is equipped with a 6-speed dual-clutch transmission (DCT) that shudders, hesitates and then jerks forward on acceleration, slips out of gear while driving, makes a grinding noise while driving, and sometimes will not move at all.
Ford's transmission system problems are causing Ford Fiesta owners to make multiple trips to Ford's dealerships for repairs that are not solving the problem, if any repairs are even attempted.
If you are having the same experience with your Ford that many of our clients are having, be aware that Ford's dealers are telling consumers that this is "normal" for this type of transmission and there is nothing wrong with the vehicle.
Oftentimes, Ford's dealerships tell our clients that this is the "normal operation" of the transmission system and they are refusing to document our client's complaints on a repair order; which is illegal. Every single time a consumer brings their vehicle to a dealership, the dealership is required to write up a repair order that lists the consumer's complaints and must attempt to repair the problem(s). Then, by law, the dealership is required to give the consumer a repair invoice when the consumer picks up their vehicle. The repair invoice must state what, if any, repairs were made. If no repairs were made, the invoice must state that fact.
Our only evidence that our clients have attempted to have their faulty vehicles repaired are the repair orders our clients receive when they drop their vehicles off, and the repair invoices they receive when they pick their vehicles up. By refusing to record a consumer's trips to the dealership to complain about this faulty transmission system, Ford and their authorized repair facilities are attempting to avoid potential lemon law liability. If you have brought your vehicle to a Ford dealership for a transmission system repair and the dealership has refused to write a repair order for you, please call us so that we can advise you on your legal rights and the proper course of action.
Under the California Lemon Law, you may qualify for a buyback, or you may be entitled to cash compensation for the transmission system problems in your Ford Fiesta. While anyone can end up with a lemon, regardless of the manufacturer, not all lawyers are capable of handling a Lemon Law case correctly. Rather than try to argue with the dealership, who may offer to take your Ford Fiesta back in trade and sell you a new one at a huge financial loss to you, give us a call first and we'll let you know whether or not your Ford Fiesta qualifies under the California Lemon Law.
Ford Motor Company recently extended the factory warranty on the Ford Fiesta's transmission system from 5 years/60,000 miles to 7 years/100,000 miles because of all of the transmission system problems Ford Fiesta owners are experiencing.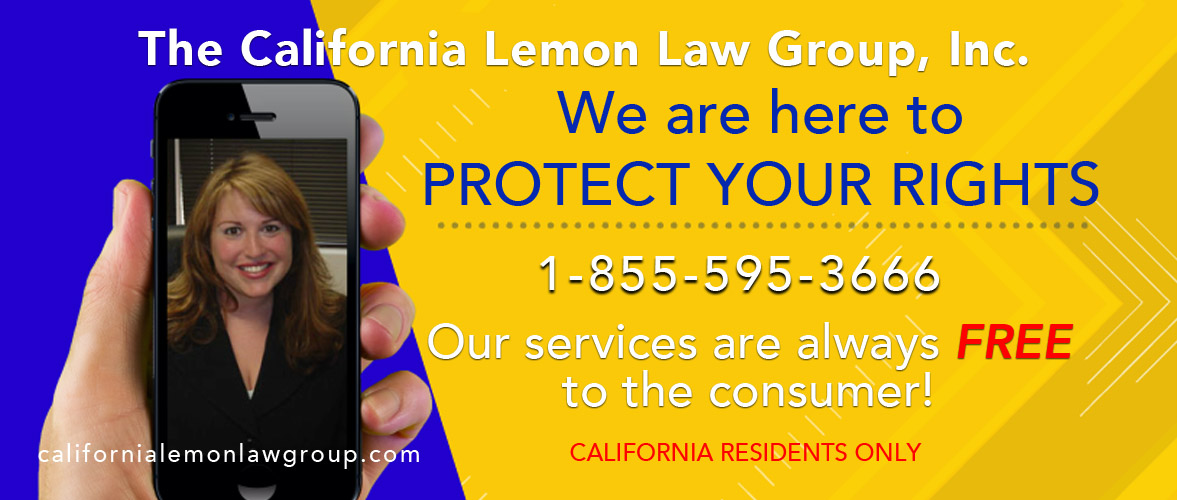 We have extensive experience litigating Ford Focus and Ford Fiesta transmission system cases. We are here to help you at no cost to you.