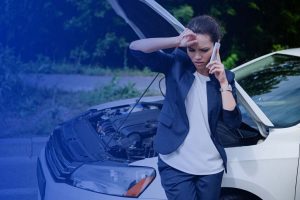 The California Lemon Law Group, Inc., is a law firm dedicated to the enforcement of the Song-Beverly Consumer Warranty Act, popularly known as the California Lemon Law, to protect the rights of California's consumers. The California Lemon Law Group, Inc., has offices located throughout the state of California and represents consumers statewide.
The California Lemon Law attorney who founded this law firm has extensive experience with the California Lemon Law and she is considered to be a specialist in the field.
If you have purchased or leased a vehicle, motorhome, or motorcycle, either brand new, certified pre-owned, or used, that has been subject to four or more repairs under the original manufacturer's warranty for the same problem, you may be entitled to relief under the lemon law. This financial compensation may be in the form of a full repurchase, a replacement, or a "cash and keep" settlement.
In a repurchase, the manufacturer will reimburse you for your down payment, all monthly payments, current registration fee, and any other out of pocket expenses such as towing fees or rental car fees. The manufacturer will deduct a mileage offset, which is a credit to the manufacturer for the "good miles" on the vehicle. The mileage offset is calculated using the vehicle's mileage at the time of the first repair, divided by 120,000, and then multiplied by the original purchase price. In addition, the manufacturer will pay off the entire balance owed on the auto loan, take the vehicle back from you, and brand the title as a lemon law buyback. The only other items that may be deducted from a settlement are those items added to the purchase that were not added to the vehicle at the factory such as service contracts, gap insurance, or other aftermarket items. Read More
California Lemon Law

The California Lemon Law Group, Inc. is pleased to offer our services to all residents of California. If you do not live near one of our office locations, we will come to you … [ Read More...]
Is My Car a Lemon?

How do I know if I have a lemon? If your vehicle has been taken to the dealership four or more times and repaired under the original manufacturer's … [ Read More...]