Last Updated: September 2019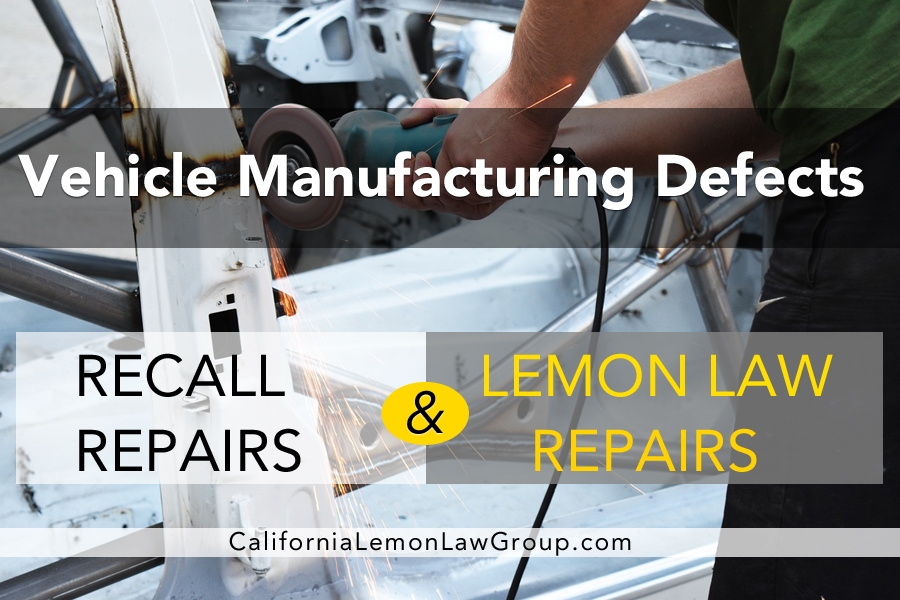 In May of this year, US regulators opened a probe into a recall of nearly 1.7 million vehicles manufactured by Hyundai Motor Co., and affiliate Kia Motor Corporation regarding engine system defects.
This massive recall has prompted many 2016 and 2017 Hyundai / Kia owners to call our office asking whether or not they can file a Lemon Law claim due to their recalled Hyundai / Kia.
If your 2016 or 2017 Hyundai needed an engine replacement before the recall was issued AND within the first 18 months and 18,000 miles of use, AND the repair took MORE THAN 30 DAYS TO COMPLETE, OR if you have brought your vehicle in 4 or more times for the exact same engine complaint, then you may be able to file a claim under the California Lemon Law. The best way to find out if you can file a Lemon Law claim is to call our office.
Keep in mind that a defective vehicle that can be classified as a lemon is not the same as a defective vehicle that has been recalled. Likewise, "recall repairs (repairs initiated by the manufacturer)" do NOT count as "repairs" under the Lemon Law.
Recalls are brought to the public's attention by the automobile manufacturer. Often times you wouldn't know there was a problem until your vehicle has a recall issued on it.  At times, the defect may not be obvious to you at all. Recall repairs do not count under the lemon law because when an automobile manufacturer alerts you to a potential problem before you notice it, the problem has not inconvenienced you. To qualify as a lemon law repair, the consumer has to notice the problem and complain about the problem to the dealership.
A vehicle can be recalled for more than one problem and at various times. The first Hyundai recall was for engine problems. The second recall was for a faulty hood latch, and at the same time, there was a third recall for brake warning lights not turning on. That would be 3 "recall repairs" for 3 different problems.
Manufacturers voluntarily initiate many of these recalls, while others are either influenced by NHTSA investigations or ordered by NHTSA via the courts. If a safety defect is discovered, the manufacturer must notify NHTSA, as well as vehicle or equipment owners, dealerships, and distributors. The manufacturer is then required to remedy the problem at no charge to the vehicle owner. If your car has been recalled, you should act quickly because recalls usually involve a safety issue.
Under the California Lemon Law, you are protected in the event that you purchased or leased a defective vehicle that, after 4 attempts to repair the vehicle for the exact same problem, the vehicle cannot be repaired and the defect substantially impairs your use, value, or safety.
Examples of defects considered safety-related:
Steering components that break suddenly causing partial or complete loss of vehicle control.
Problems with fuel system components, particularly in their susceptibility to crash damage, that result in leakage of fuel and possibly cause vehicle fires.
Accelerator controls that may break or stick.
Seats and/or seat backs that fail unexpectedly during normal use.
Critical vehicle components that break, fall apart, or separate from the vehicle, causing potential loss of vehicle control or injury to persons inside or outside the vehicle.
Wiring system problems that result in a fire or loss of lighting.
About the Hyundai / Kia Recalls
In April, Hyundai and Kia announced they were recalling nearly 1.2 million more cars for engine failures after customers reported additional failures since the original 2015 recall. The recall included the 2013–2014 Hyundai Sonata and Santa Fe, 2011–2013 Kia Sportage, 2011–2014 Optima, and 2012–2014 Sorento. This recall was due to metal shavings that may have been left within the crankshaft oil passages during the manufacturing process. These shavings could block oil and cause the connecting rod bearings to wear, which would then cause them to fail and seize the whole engine causing the car to stall during driving.
Two months after that recall, the National Highway Traffic Safety Administration published another large recall from Hyundai:
2013-2017 Hyundai Santa Fe, Santa Fe Sport.
This recall was not engine related; it was a problem with the secondary hood latch. NHTSA says the actuator cable associated with the latch "may corrode and bind," which means the latch might remain in the open position when the hood is closed. Obviously, having the hood of your car pop up while driving increases the risk of an accident.
If you think your Hyundai or Kia may be a lemon, call us toll free at (855) 595-3666. Our services are always free to the consumer and we are here to help.