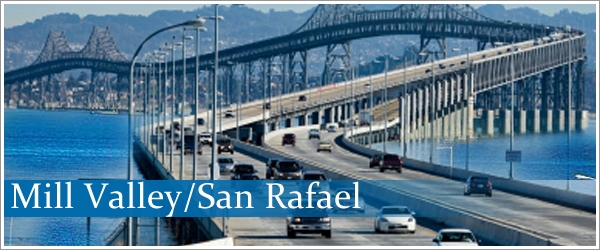 The California Lemon Law Group, Inc., represents all Mill Valley, San Rafael, Corte Madera, Belvedere, Fairfax, Larkspur, Novato, San Anselmo, Sausalito, Tiburon, and Marin County residents and our lemon law specialist can meet with prospective or current clients in our San Rafael office anytime. The California Lemon Law is a very specialized area of the law and our attorneys are extremely experienced with all aspects of the statute.
The California Lemon Law attorney who founded this law firm has extensive experience with the California Lemon Law and she is considered to be a specialist in the field. The lead attorney at The California Lemon Law Group, Inc., has spent the last seven years perfecting her application and enforcement of the California Lemon Law in both California state and federal courts. She has successfully litigated and settled more than 1,000 lemon law cases. The California Lemon Law Group represents clients at absolutely no cost and our billed fees and costs are lower than those at most other lemon law firms which means that our clients receive the greatest settlements.
If you are a Marin County area resident and you believe that you have a lemon vehicle, please contact us today so that we can begin your lemon law case right away.
Call us toll free at (855) 59-LEMON
The California Lemon Law Group, Inc.
The Civic Center
4040 Civic Center Drive
Suite 200
San Rafael, California 94903
By appointment only.