Last Updated: October 2020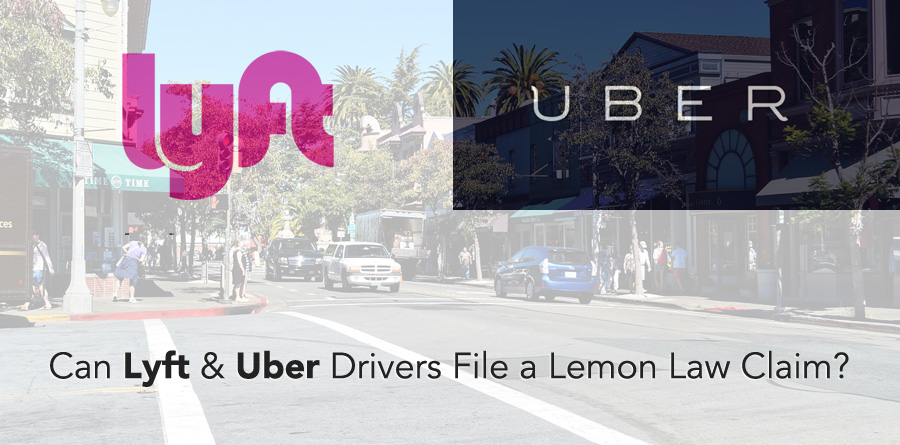 The California Lemon Law was created to protect consumers from manufacturer defects that cannot be repaired after a reasonable number of attempts under the original factory warranty and the law provides remedies for vehicle owners in cases where they can show that the vehicle's defect has substantially impaired their use, value, or safety, which means the vehicle's defect has had a major impact on one's ability to drive their vehicle. While these protections are in place for all consumer vehicle owners, not all cars qualify as a "lemon" and not all vehicles will qualify for assistance under the lemon law.
As an example, Uber and Lyft drivers generally cannot pursue a lemon law claim regardless of how many times they've had their new car repaired for the exact same vehicle defect if they have driven their vehicles an excessive amount of miles.
Why Can't Uber and Lyft Drivers File a Lemon Law Claim?
In order for us to obtain a full lemon law repurchase for a consumer pursuant to the Song-Beverly Consumer Warranty Act, California's Lemon Law, we have to prove 3 things:
The vehicle was taken to a factory authorized dealership for a specific and serious defect four or more times (for the exact SAME problem); and
The defect cannot be repaired under the original factory warranty after four or more repair visits; and
The defect substantially impairs the consumer's use, value, or safety. The substantial impairment requirement means that the vehicle's defect needs to be serious enough that it severely impacted the consumer's ability to drive the vehicle.
If you are putting more than 2,000 miles on your vehicle each month, we will not be able to prove that the vehicle's defects "substantially impaired" your use, value or safety.
If you drive for Uber and/or Lyft, please search our website to find out if there are lemon law claims against your automobile's manufacturer. If you find numerous complaints about the make and model of your vehicle, you might want to consider a different vehicle because once you've driven more than 24,000 miles in one year for Uber or Lyft, we will not be able to assist you with a lemon law claim. And it is highly unlikely that the dealership you purchased the vehicle from will help you out.