Main points Ford Focus and Fiesta owners need to know:
The class action lawsuit (Vargas v. Ford Motor Company) has been sent back down to the lower court.
The California Lemon Law Group has been assisting with arbitration cases since September 2017, with a 100% success rate.
NOW is a good time to start your lemon law case —

AT NO COST TO YOU!
Two years ago, Plaintiffs brought a class action suit against Ford Motor Company seeking damages on behalf of a class of consumers who bought or leased a 2011-2016 Ford Fiesta or 2012-2016 Ford Focus equipped with the Dual Clutch DPS6 PowerShift transmission system: Vargas v. Ford Motor Company.
A settlement was reached, however, the Plaintiffs appealed and has been overturned on appeal. The case has been remanded (sent back down to the lower court) to be reevaluated. This means that the case is still in limbo, but we have been assisting with arbitration cases since September 2017 with a 100% success rate.
California consumers who own a 2012-2016 Ford Fiesta or a 2012-2016 Ford Focus are better off suing Ford Motor Company individually rather than going through the class action settlement.
If you did not OPT OUT of the class action settlement, then you are a part of the class action settlement and are now stuck in limbo waiting for the lower court to reevaluate the original settlement. This appeal does not guarantee that you are going to end up with a better deal from Ford once it makes its way through the courts again.
NOW is the ideal time for you to start your lemon law case!
If your vehicle's clutches have been replaced at least twice under warranty,  we may be able to help you settle your case with Ford even if you are part of the class action settlement!
Ford knew its 2011 Fiesta and 2012 Focus cars had defective transmissions before the cars went on sale, yet sold them anyway.
The most common complaints we are hearing from Ford Focus and Fiesta owners are transmission problems such as:
the vehicle shudders, hesitates and then jerks forward on acceleration,
slips out of gear while driving,
makes a grinding noise while driving, and
sometimes will not move at all.
If your dealership offers to "buy back" your vehicle, most times, what they are actually offering is a trade-in with a discount on a new vehicle. The trade in value on the Ford Fiesta and Focus will be low because thousands of consumers are trying to trade them in to get rid of these problematic vehicles.
In a California Lemon Law Buyback, the consumer is entitled to a refund of the following:
Your WHOLE down payment; and
ALL of the monthly payments you've made; and
Ford will pay off your ENTIRE loan balance directly to your lender; and
The only amount(s) that will be deducted from your refund are a small usage fee, any non-Ford aftermarket items, factory rebates and negative equity.
How much will you have to pay our law firm? NOTHING!
All of our attorney's fees and costs are paid for by Ford Motor Company so there is never a cost to you.
"Debbie is great, professional, friendly and always gets back to you very fast. I had a 2012 Ford Fiesta. I bought it used in 2014. I had 3 clutch repairs, an update and a few times of being turned away in less than 2 years of having the car.

I started my case Nov 30, 2015. It's now Feb 25, 2016. Debbie settled my case and got me to get all my money back in less than 3 months!!! If I ever have a problem again, knock on wood*** I'm going to her. Don't hesitate to contact her firm. You won't be disappointed! Now I just have to wait to surrender this car it's all worth it. She makes it so easy.

With my settlement I already got a brand new Camry and Toyota is even holding a check from me until I get the settlement!!! A few more weeks and I'll have that Ford that's just sitting in my driveway, out of my hair."

-M.M., Shasta Lake, CA
Additional Information
The parties in Vargas v. Ford Motor Company, C.D. Cal. Case No. 2:12-cv-08388-AB-FFM, reached a nationwide settlement which was granted preliminary approval by the Court on April 25, 2017. A copy of the Settlement Agreement is available under the "Case Documents" tab on this website.
On September 13, 2019, the Ninth Circuit Court of Appeals vacated and remanded the final approval of the Settlement, sending it back to the district court to provide further details in its order evaluating the Settlement. This means the Settlement's Final Approval has been set aside.
Current and former owners or lessees of Class Vehicles are still able to submit claims for benefits under the Settlement, but please be aware that claims will not be processed or paid until there is a new Effective Date, which will not occur until the Settlement again receives final approval from the district court and all further appeals have been exhausted. We do not have a timeframe for how long this may take. Source: www.fordtransmissionsettlement.com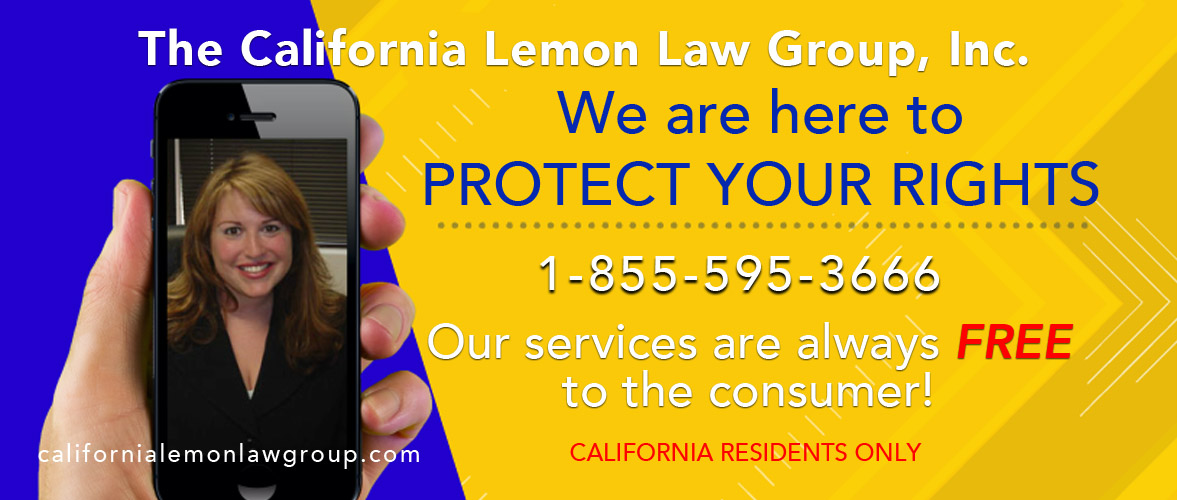 Call us toll free at 855-595-3666
for a free Lemon Law case evaluation
Copy of the Ford Focus/Fiesta Transmission Settlement (PDF)
Recording of the Ninth Circuit Court Omar Vargas v. Ford Motor Company case.
Case Panel: RAWLINSON, MURGUIA, RAKOFF
Pasadena, CA — April 8, 2019