Last Updated: October 2021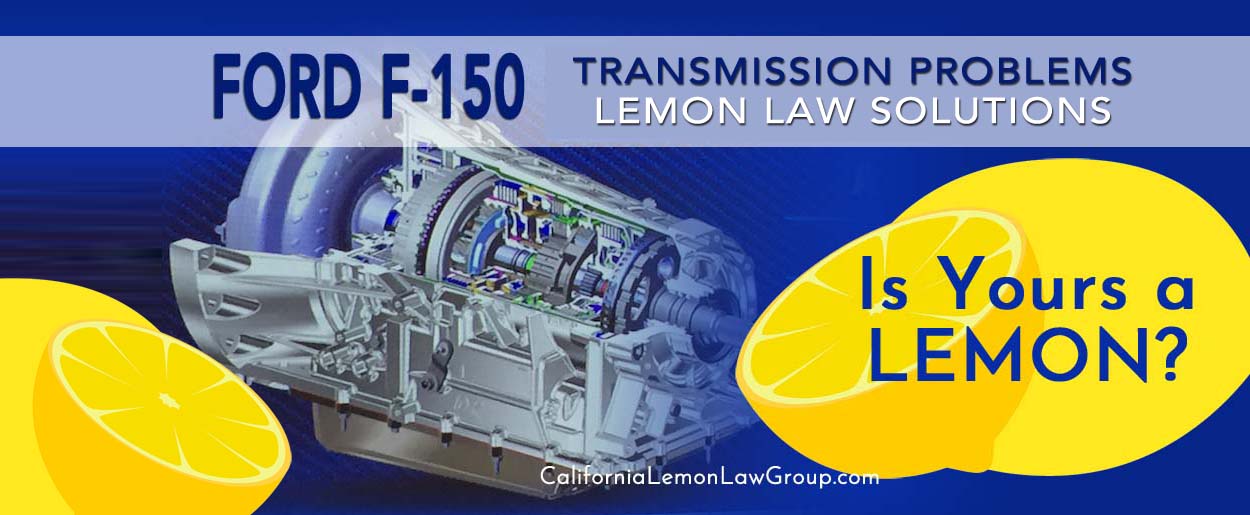 Ford F-150 Transmission Problems
EcoBoost Engine
In 2017, Ford changed out the original EcoBoost engine, replacing it with a second-generation version. This new version is installed in the F-150, the Expedition, and Navigator. Owners of the Ford F-150 EcoBoost have been experiencing transmission problems such as loss of power, harsh and erratic shifting, and loss of transmission oil.
Another problem some 2017  F-150 EcoBoost owners are reporting is that their truck goes into "limp mode."  Various warning lights appear on the dashboard and your truck will either shudder (driving at lower speeds), or go into "limp mode" as you're attempting to merge into traffic while getting onto the interstate, or accelerating to pass another vehicle. This problem has the potential to cause serious harm to the driver and passengers.
Ford F-150 10-Speed Transmission
The main complaint we're hearing about the 2017 to 2020 Ford F-150 10-Speed Transmission is that it shifts too hard, or gets stuck in gear.
Other serious problems with the F-150 10-speed transmission include:
Hard downshift; skipping gears
Hard and erratic transmission shifts
Engine suddenly stalls or shuts down
Transmission slipping
Engine vibration
Sudden loss of brakes
Ford and General Motors collaborated on the 10-speed transmission for the F-150, although Ford had the engineering lead on it. Not long after Ford started rolling out F-150s with these transmissions, Chevrolet launched their 2017 Camaro ZL1, also with the 10-speed transmission. It didn't take long for consumer complaints to start rolling in.
Some of the transmission problems with the Ford F-150 10-speed transmission can be found in the Jeep Cherokee 9-speed transmission as well.
If you think your Ford F-150 may be a lemon, the best evidence in making a lemon law claim in California is the repair order(s) and subsequent repair invoice(s) provided to you by the dealership. When you take your car into the dealership for a warranty repair, make sure that:
your service advisor accurately records your complaints on the repair order
you do not leave the dealership without a copy of the repair order
after the repairs have been performed, make sure that the repair invoice actually states what was repaired on your vehicle or what parts were ordered
you do not sign the repair order until you have read it and you have made sure that what is written on the repair invoice actually matches with what your service advisor told you, and
never leave the dealership without a final closed out copy of your repair invoice
We may be able to negotiate a better deal than you can negotiate for yourself, but only BEFORE the automobile manufacturer agrees to buy your vehicle back from you. Once you have been offered a buyback by an automobile manufacturer, we cannot step in any longer.
The California Lemon Law is an important tool for consumers who purchase defective vehicles. We are here to help you — FREE OF CHARGE! We have a 100% success rate!

LEMON LAW CONSUMER TIP
A Dealership Cannot "Buy Your Car Back"
Putting someone in a new car at the same payment with no money down is TOTALLY DIFFERENT from a true Lemon Law buyback.
Manufacturers bank on the fact that the average consumer doesn't know the difference between having the dealer put them into a new car through a "buy back" offer and a lemon law repurchase.
The only entity that can truly buy your car back from you under the California Lemon Law is the automobile manufacturer. A dealership may offer a "buy back" and they may even tell you that they are "buying your car back" under the lemon law, but the dealership does not have that ability. What the dealership is usually doing is a dealer assisted trade-in. This solution does not give you all of the benefits of a lemon law repurchase.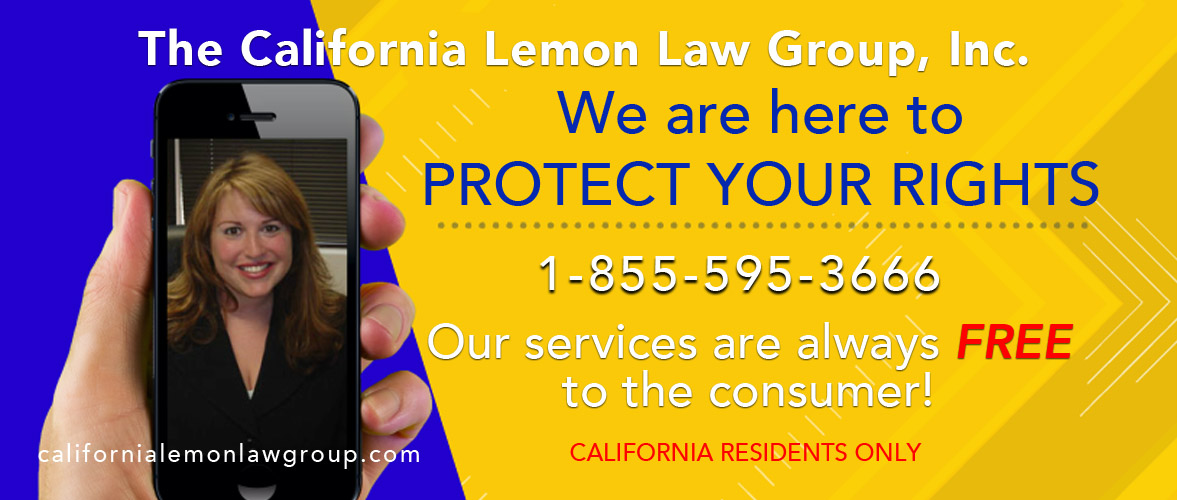 Give us a call at 1-855-595-3666
I was skeptical that I could even get anything back. I had been experiencing the shuddering problem for a long time but always thought it was normal. As soon as I heard about the lemon law which was after 5 years of owning the car, I thought it'd be too late to claim. But contacting Debbie was the best decision I ever made… There was even a mix up with the paperwork between Ford's attorney and the dealership (which wasn't Debbie's fault), but Debbie was quick to act and helped expedite the paperwork with Ford so that I could sort out the car surrender within my limited availability. Even with this minor hiccup by Ford, Debbie handled everything quickly and professionally, and the whole process was smooth sailing.

Debbie is amazing and deserves more than 5 stars! Quick to respond, extremely professional and knowledgeable, explained everything clearly. What's amazing too is that we worked everything out through email. I had been living abroad so it was a huge convenience to be able to work via email. The process was painless as they really do take care of everything… Even if you're not sure about your situation, contact Debbie! And if you know you definitely have a case, Debbie will definitely get it done for you with great satisfaction! Thank you Debbie!! My family and I couldn't be more happier with the result thanks to you! 🙂

Gloria F., Chula Vista, CA
Originally posted on Yelp
Article Updated: August 2020