Last Updated: March 2021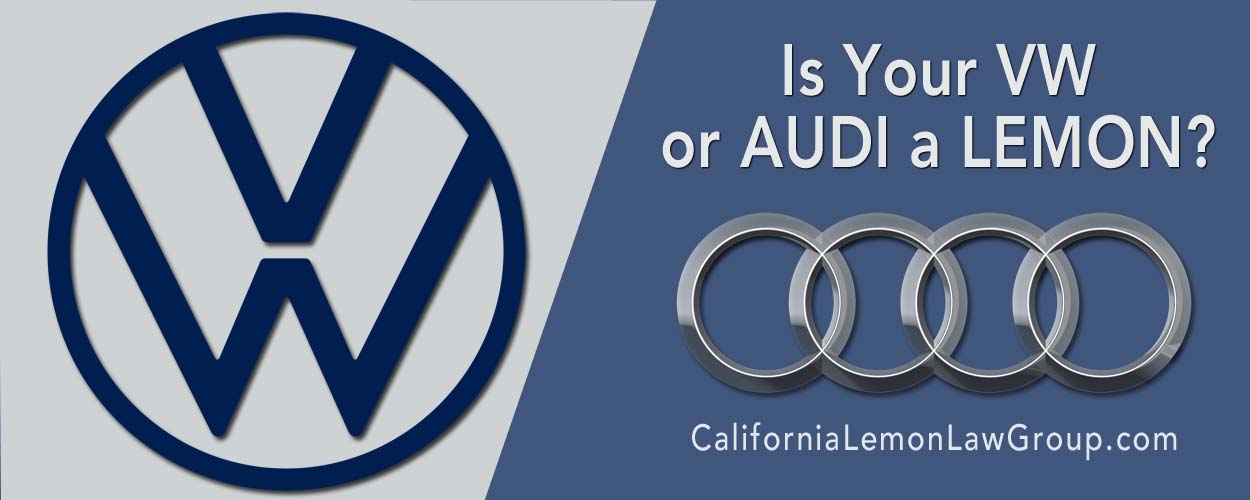 Have you taken your 2017 (or newer) Volkswagen Atlas, Tiguan, CC, Beetle, Golf, or Passat back to the dealer four or more times for the exact same problem and it's never been fixed?
Below are a few of the complaints about Volkswagen's model years 2017 or newer. Note that not all Volkswagens have problems that fall under the California Lemon Law.
VW Atlas
The Volkswagen Atlas has had transmission and engine system problems that include shifting delays, grinding when accelerating, shaking, and hard shifting.
VW Tiguan
The Volkswagen Tiguan has had engine system problems that include hesitation when accelerating and stalling while driving. The VW turbocharged stratified injected (TSI) engine problems have caused a lawsuit (NOT filed by our firm) that alleges that the 2018-2019 Volkswagen GTI, Golf, Jetta, Passat and Tiguan vehicles suddenly stall while driving.
If your Volkswagen stalls while you are driving, you may be eligible for a buyback under the California Lemon Law. If you are a California resident and you purchased your Volkswagen from a dealership in California, contact us for a FREE case evaluation.
VW CC
Lemon law related complaints we hear about the VW CC involve the engine and transmission systems. Some Volkswagen CC owners have experienced their car suddenly stalling and then completely dying while driving on the freeway.
VW Beetle
After seven decades, the 2019 model year was the last for the iconic Volkswagen Beetle. The most common problems with the VW Beetle are steering vibration/shaking, and the activation of the check engine warning light.
VW Golf and VW Golf GTI
The most common problems with the Golf and Golf GTI involve the transmission system and the vehicle suddenly stalling.
Audi A4, A3, A5, A6, Q5, Q7, S4, R8 and TT
Does your 2017 (or newer) Audi have a grinding or shaking sensation in gear? Or delays when you put your car into drive or reverse? If so, and you're a California resident, contact us for a FREE case evaluation.
Any vehicle, including a Volkswagen or Audi, may be considered a lemon if it is experiencing major problems.
All Volkswagen and Audi Models
There is another component to the California lemon law that most people are not aware of. If your vehicle spends more than 30 days at the dealership for a single warranty repair during the first 18 months and 18,000 miles of use, and you have not agreed in writing to allow the dealership to keep your vehicle for that long, you may have a lemon law claim.
The best evidence in making a lemon law claim in California is the repair orders and subsequent repair invoices provided to you by the repairing dealership so keep your repair documents in a safe place.
Considering that our Lemon Law Services are ALWAYS FREE — to California residents — there's no need for you to try to deal with a lemon vehicle on your own!