Last Updated: October 2021

The California Lemon Law Group has been able to help 2015 to 2019 Dodge Challenger owners win lemon law claims for recurring problems which the dealership has not been able to repair, such as:
Loss of power with no warning and the "check engine" light comes on.
Transmission shifts hard and/or jerks when shifting gears.
Check electronic throttle warning indicator.
Surges when accelerating.
Leaking fluid.
Refuses to go into gear, or gears slip.
Recurring transmission system problems such as sudden lunging, stalling, and vibrating are just a few of the complaints we have heard from Dodge owners. Some of the Dodge Dart, Charger, Challenger, Journey, Durango, Ram and Grand Caravans may have similar problems that cause vehicle owners to make repeat trips to the Dodge dealership for the exact same problem(s).
With the 2017 Dodge Challenger, some owners have taken their car in for service multiple times complaining that the vehicle pulls to the right and shakes at freeway speeds. Dodge's 2017 Challenger can also have drivetrain problems.
Just because your Dodge Challenger can still make it from point A to point B and back, it is not a good idea to keep driving it until you have time to take it in to the dealership. Definitely take the vehicle to a Dodge dealership as soon as possible for repairs.
Will the Dodge dealer take your car back and give you a full refund?
As much as you may want to simply take your Dodge back to the dealership, hand over the keys, and get a full refund, that usually does not work.
Giving your car back to the dealership, or trading it in for a brand new one, may seem like the ideal solution. However, doing so comes with its own unanticipated problems.
If you financed your new car, like it or not, you are tethered to that lemon by a payment book. You have a contractual obligation to pay off that loan. Giving the car back could have negative credit implications. This is something most people do not think about, but should seriously be taken into consideration — especially if you ever plan to make another major purchase, such as another new vehicle or a home.
The dealership does not own the car; the finance company does. Returning it will not magically wipe the debt from your credit report. Giving the car back will have the same negative impact on your credit score as a repossession.
Aside from what this course of action could do to your credit score, with any repossessed vehicle it would be auctioned off for less than retail price (wholesale value), and much less than you originally paid for it, and most likely for less than what you owe on it. You would then be responsible for the difference between what the car is sold for at auction and the remaining loan balance, plus all of the expenses involved with auctioning off the car. Your total expenses could end up costing you thousands of dollars.
You don't have to take on the dealership and auto manufacturer by yourself.
Lemon laws are complicated, and the facts of your case may be unique. There may be many people complaining about the same problem(s) with their Dodge Challenger, but that does not automatically equate to the same lemon law case being filed. However, complicated laws and teams of attorneys representing the auto manufacturers do not mean that you are stuck with a lemon.
As Lemon Law experts, we know the tricks of the trade and all the ways auto manufacturers try to get out of paying the compensation that you legally have a right to. We have heard all of the excuses and we know when dealers and manufacturers are trying to intimidate the consumer.
By reviewing your repair documents, interviewing you about the problems you have been having with your new, used or leased vehicle, we will be able to tell you if your particular situation meets the criteria for a Lemon Law case in the state of California.
If you have any questions regarding your particular situation, and you reside in the State of California, please call us toll free at
1-855-595-3666
Our services are always free to the consumer!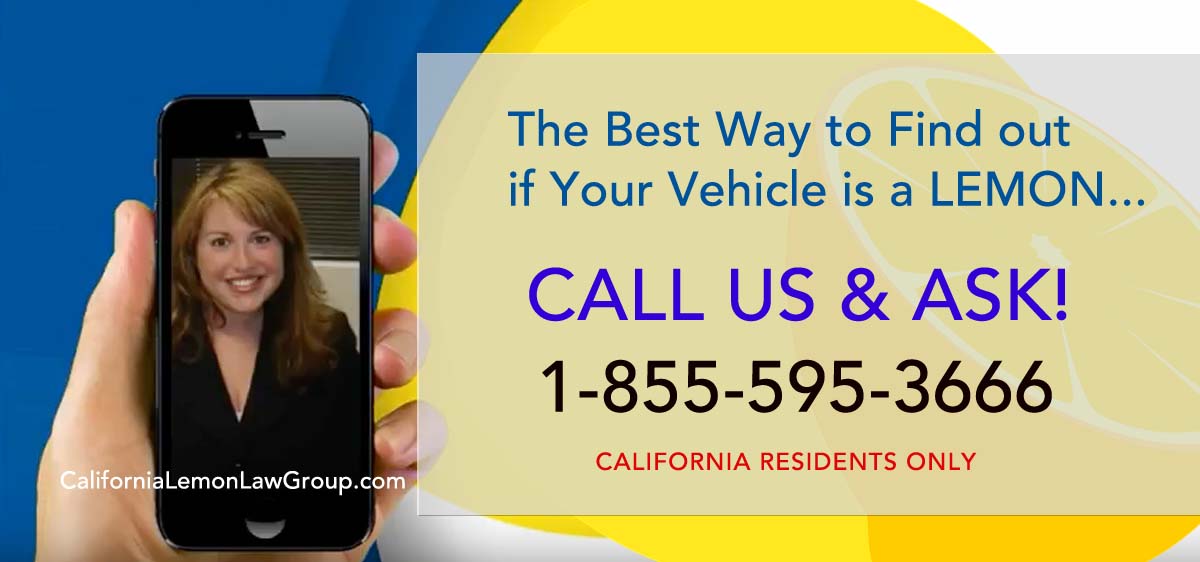 FCA Group: Fiat Chrysler, Dodge Lemon Law
Dodge Dart and Dodge Challenger Lemon Law Information
Dodge Ram ProMaster City Transmission Problems
Is Your Dodge Ram 1500 EcoDiesel a Lemon?
Dodge Ram Pickup Transmission Problems: Lemon Law Alert
Dodge Dart and Dodge Challenger Lemon Law Information