Last Updated: October 2022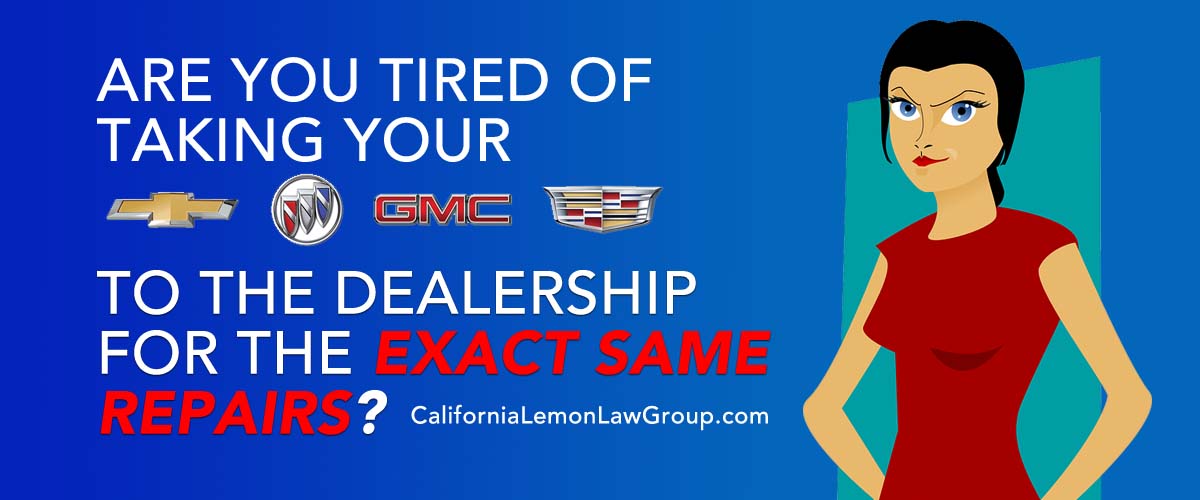 California Lemon Law Claims:
Chevy Silverado

GMC Canyon / Chevy Colorado

GMC Sierra

Camaro

V8 C7 Corvette, and

Cadillac ATS, CTS, CT6 vehicles equipped with the 8 Speed 8L90 and 8L45 Transmission Systems
Has your Chevy Silverado (2017 to 2021), GMC Canyon, Chevrolet Colorado (2017 to 2021), GMC Sierra (2017 to 2021), V8 LT and SS Camaro (2017 to 2021) , Cadillac ATS or CTS (2017 to 2021), Cadillac CT6 (2017 to 2021), or your V8 C7 Corvette (2017 to 2021) that is equipped with the 8 Speed 8L90 and 8L45 Transmission Systems had transmission system problems?
The most common problems are:
Shuddering during light acceleration
Waiting too long to upshift
Downshifting at odd times
Lurching when coasting
Jerking when coming to a stop
Harsh shifting
Violent shaking
General Motors has actually released thirteen separate bulletins to assist in repairing the transmission system and none of them have actually fully repaired the problem. The transmission system seems to act up the most when either accelerating or decelerating when the system is looking for a gear and the problem may be caused by the torque converter, the gear box's shifting logic, or even an internal ring failure. Also, the jerking and harsh shifting can lead to excessive friction and heat, which can lead to premature wear and cause internal failure to the transmission. This may require GM to replace your vehicle's entire transmission system, sometimes more than once.
GMC Canyon / Chevy Colorado
Shuddering and vibration at any speed
Transmission slips out of gear unexpectedly
Shifting delays
Jumping during acceleration
Chevy Spark & Chevy Cruze
Owners of the Chevy Spark, model years 2017-2020, and Chevy Cruze, are experiencing much the same transmission problems as owners of other makes and models with the CVT transmission.
Common Chevy Spark and Cruze complaints include, but are not limited to:
Hesitation when attempting to accelerate from a stopped position
Check engine light comes on
Engine stalls out
Engine shakes
Rough start or hard shift and sudden acceleration
Engine shuts off while in park
Chevy Malibu owners have been experience problems with the check engine light repeatedly turning on, engine losing power, and oil pan leaks.
Chevy Impala lemon law claims have included, but not limited to, problems (which vary from year to year) with the ignition switch shutting off, causing a sudden and unexpected power loss.
When it comes to problems with the 2017 Chevy's, the Chevrolet Camaro, Chevrolet Corvette, Chevrolet Sonic, Chevrolet Volt, Chevrolet Traverse, Chevrolet Tahoe Suburban, Chevrolet Colorado, and Chevrolet Silverado, they have all had numerous repair bulletins (Technical Service Bulletins) sent out to dealers telling them how to try to fix the problems. When an automaker notices a growing trend with unanticipated problems, but does not warrant a recall, a TSB is issued. Technical service bulletins are common in the auto industry.
TSBs have been issued for 2020 Chevrolet Silverado 1500, and 2021 Chevy Tahoe, Suburban, GMC Yukon, Yukon XL that addresses a potential issue related to the engine oil cooler lines.
Every Chevrolet has problems. Some more than others. And some problems have lemon law remedies.
Under the California lemon law, the manufacturer has the opportunity to make a "reasonable number" of repair attempts on your GM vehicle. Even so, GM may require a consumer to go through arbitration before they file a lawsuit. However, the California lemon law does not require the consumer to participate in arbitration in order to pursue a Lemon Law claim. Furthermore, a consumer is not bound by the decision of the arbitrator, unless the consumer agrees to be bound.
The downside to arbitration is that the consumer can end up receiving LESS than the California Lemon Law allows for! This is just one way in which arbitration favors the automobile manufacturers.
Another advantage for automobile manufacturers is that an arbitrator is not required to apply the law the way a court would and the consumer could be stuck in arbitration for years. Also worth noting; arbitrators are paid by the automobile manufacturers.
Lemon Law Claims: Cadillac and Buick
From luxury models to sedans to sport utility vehicles, Cadillac offers different styles to choose from, but most come with the same common problems. Just because you've purchased a "luxury vehicle," that doesn't mean your new car is completely free from any defect that would be considered a lemon. If you own a Cadillac ATS Coupe or Sedan, CTS, XTS, CT6, Escalade, or a Cadillac Crossover, you may have experienced one or more of these problems:
Engine failure
Loss of power
Emissions system shuts down
Vibration/shaking when idle
Illumination of the check engine light, power steering warning lights
Steering column lock error
Sudden or unintended acceleration
With the Buick Enclave, Buick LaCrosse, Buick Lucerne, and Buick Regal, the more common problems are:
Check engine light illuminating
Transmission slipping
Transmission hesitating or stalling
Transmission failure
Overall, the majority of complaints we hear about the Buick Enclave involve the transmission, followed by engine problems.
If your vehicle has had any of these problems and you have taken it to the Chevrolet dealership multiple times for the exact same repair, please call us to see if we can assist you with a lemon law case free of charge.
Our office DOES NOT CHARGE anything up front, and we DO NOT TAKE A PERCENTAGE of what you are entitled to under the law.
Call us toll free at 1-855-595-3666
for a free Lemon Law case evaluation.
"I can't say enough good things about Debbie and her team. She was so easy and pleasant to work with, and we were able to do everything without ever visiting the office. She went above and beyond to increase the amount required under lemon law to get us more money for our settlement. I hope I never need a lemon law attorney again but if I do I won't hesitate to return to California Lemon Law group."
Miss J., Los Angeles, CA
(Originally posted on Yelp, Feb. 2020)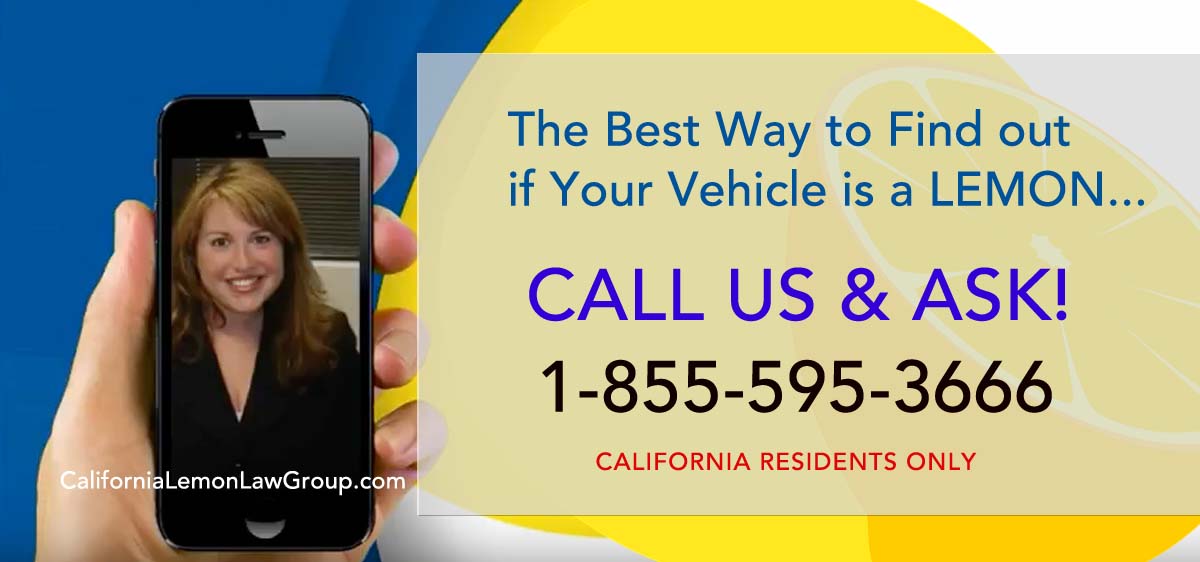 So many repairs. So little time.
If a repair shop ends up trying to do a quick fix of the problem and uses the same faulty parts, vehicle owners will end up making yet another trip to the repair shop.
The Song-Beverly Consumer Warranty Act (the "Lemon Law"), California Civil Code Section §1793.2(d)(2) states that:
"If the manufacturer or its representative in this state is unable to service or repair a new motor vehicle . . . to conform to the applicable express warranties after a reasonable number of attempts, the manufacturer shall either promptly replace the new motor vehicle . . . or promptly make restitution to the buyer . . ."
For the consumer, this means that if you have brought your vehicle to the dealership four or more times for the EXACT same problem under warranty, the problem substantially impairs your use, value, and/or safety, and the dealership cannot repair the problem, you have got yourself a lemon. If you have a lemon, the manufacturer is required to either repurchase it from you or replace it for you.
However, there is a component to the California lemon law that most people are not aware of. If your vehicle spends 30 or more days at the dealership for a warranty repair and you have not agreed in writing to allow the dealership to keep your vehicle for that long, you have a lemon law claim.
Our office does not charge anything up front and we do not take a percentage of what you are entitled to under the law.
Call us toll free at 1-855-595-3666
for a free Lemon Law case evaluation.
"If I could give this establishment 10 stars, I would! I could not have asked for a better experience working with Debbie. I thought I was out of luck when with my lemon of a Cadillac SRX, but Debbie was quick to work my case and I was granted a full buy back from GM!

Every time I emailed Debbie with questions during this process, she would respond the same day. She was also polite, patient and always explained things so that I could understand what was going on with my case… Debbie got me back everything I paid for the vehicle. Working with her, it felt like I was the only case she had because her attentiveness and response time was far more great than I could have expected.

If you think your car might be a lemon, give Debbie a call. I promise, you will not be disappointed. I can't tell her thank you enough!"
Casandra L., Elk Grove, CA
(Originally posted on Yelp, Feb. 2019)
Article Originally Posted: September 2020
Last Updated: June 2021