Last Updated: November 2021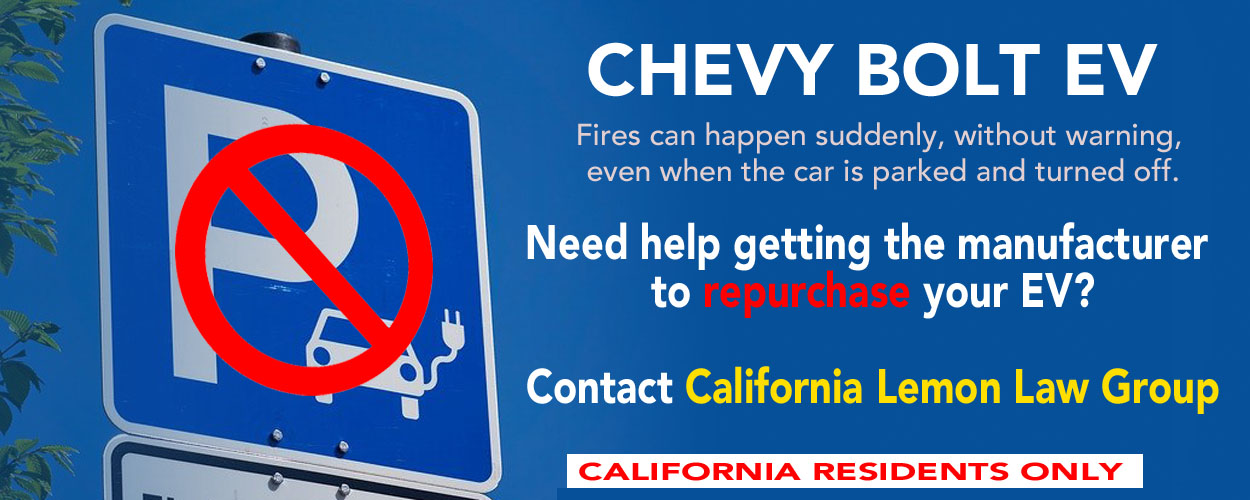 Gas-powered cars tend to experience battery fires at a much higher rate than electric cars, but it's the EV battery fires like the Chevy Bolt and Hyundai Kona battery fires that we wrote about in our previous article making the headlines.
One reason the EV fires are grabbing the media attention is that these fires can happen suddenly, without warning, even when the car is parked and turned off.
GM is advising owners of the Chevy Bolt, model years 2017 – 2022, to park their vehicle outside after charging. Parking your Chevy Bolt in your garage could cause a fire that could burn down your house.
But what about parking your EV in public parking garages and parking lots? According to an article posted on Teslarati, Chevy Bolt EV owners may have trouble parking their cars in an enclosed public parking garage, out of an abundance of caution.
A 2017 Chevy Bolt EV owner in Sacramento, California, shared his story — and photo — of the fire that not only destroyed his car, but also took out a nearby Hyundai and Maserati!
What's going on with GM's recall and repairs for the Bolt?
That's on hold right now. Detroit Free Press reported that GM is "not confident" the battery-maker, LG Chem, can build defect-free Bolt batteries.
GM and LG Chem may have "hundreds of people" working 24/7 to find the cause of the defective battery modules, but even so, that's of no comfort to Chevy Bolt owners wondering if/when/where their car is going to suddenly go up in flames.
While GM struggles to come up with a solution to the battery problem, the California Lemon Law Group has been successful in getting the 2017 – 2020 Chevy Bolt EVs (including the Bolt EVs), and the 2019 – 2020 Hyundai Kona and 2020 Hyundai Ioniq electric vehicles repurchased for our clients — FREE of charge to the consumer!
Contact us before you try to get GM or Hyundai to repurchase your EV. You'll save yourself a lot of time, frustration and angst!
The California Lemon Law applies to all new, used, or leased vehicles (model years 2017 and newer), whether they run on gas or electricity.
The California Lemon Law Group works only with California residents.
If you own a 2017 – 2022 CHEVY BOLT, or a 2019 – 2020 HYUNDAI KONA and experiencing battery, or ANY warranty-related issues — and have taken your vehicle to an authorized dealership for repair — contact us!
Still not sure whether your new, used, or leased vehicle can be considered a lemon under the California Lemon Law?
Give us a call at 1-855-595-3666