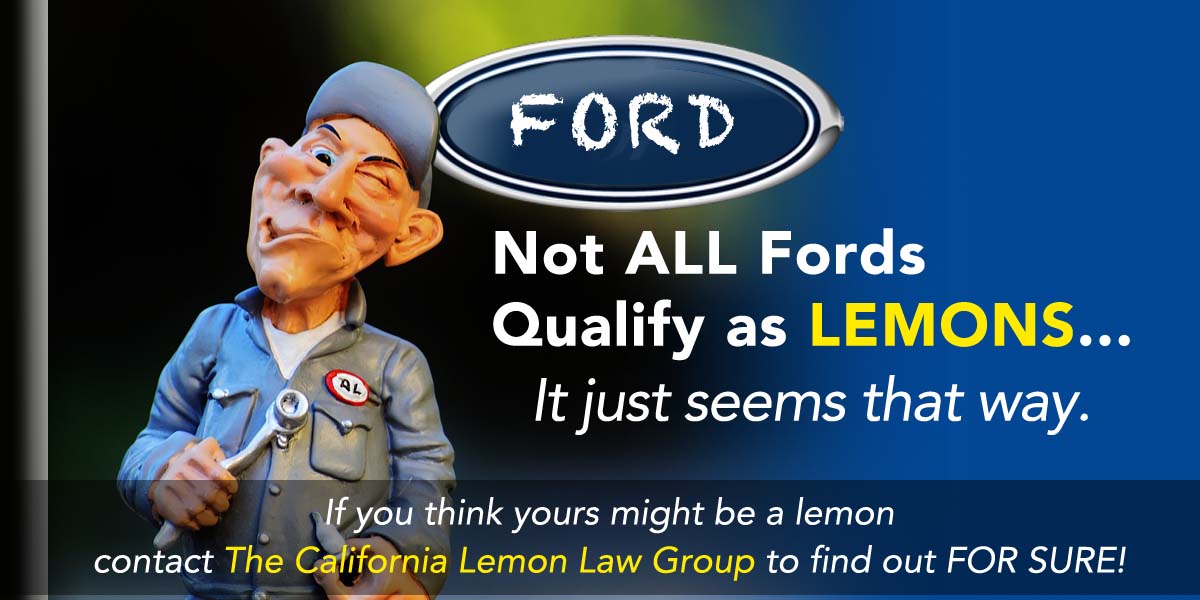 Auto defects can range anywhere from the very minor, easily resolved problems to defects — or hidden faults — that warrant the car being classified as a "lemon." Not all bad cars qualify as lemons, so it's important to know how and when California's Lemon Law applies to your particular vehicle and situation.
Over the years, The California Lemon Law Group has successfully settled lemon law cases for thousands of Ford owners. The most common problems Ford owners have experienced with their vehicles include shuddering, hesitating, lacking power, stalling, activation of the "Transmission Overheat" warning light, activation of the "Check Engine" warning light, grinding gears, and other transmission or engine problems.
Owners of the Ford Fiesta and Ford Focus have almost all experienced transmission system defects with their vehicle's clutches and seals and/or transmission control modules (TCMs).
Ford's "new and improved" clutch packs for the 2017-2020 Focus and 2017-2020 Fiesta are no better than previous versions. Regardless of what your Ford dealership may tell you, there's nothing normal about a new car that shakes and shudders.
With the Ford clutch problem, you may be told that the parts are on back order. If you are told your repair cannot be done due to parts being on back order, make sure that your repair invoice clearly states that the parts have been special ordered for your vehicle. You may even want to try going to a different Ford dealership because some dealerships are getting parts more quickly than others, and some dealerships are not being upfront about the wait time.
The 2017 Ford Focus has the same dual clutch "automatic" transmission system as previous year models. We have been successful at getting Ford to buy these vehicles back based on both California Lemon Law claims and Auto Fraud Claims for selling our clients "automatic" vehicles that actually have manual transmission systems! A better definition for this so-called automatic transmission would have been "a manual transmission that automatically shifts."
Ford Focus, Fiesta, and Fusion have had transmission problems over a number of years. Consequently, these Ford models have had taken the lion's share of our lemon law cases. The problems stemmed mostly from the dual-clutch transmission and included rolling backwards on hills after coming to a stop, shuddering and vibration between gears, hesitation when shifting, clunking and chattering noises when shifting, slow response when accelerating, the feeling that the transmission is searching for the correct gear but cannot find it, and an rpm spike and/or drop when shifting.
Tough Muscle Cars and Trucks can Also be Lemons
Ford Mustang owners have suffered through multiple trips to the dealership, entire transmission system replacements, new clutches and extended days (30 or more) of having their car in the dealership waiting for parts. Complaints about the Ford Mustang MT-82 transmission range from clutch problems to the engine shutting down while driving to a sudden inability to shift gears, and everything in between.
The main complaint we are hearing about the 2017 Ford F-150 is that it shifts too hard, or gets stuck in gear.
Other serious problems with the F-150 transmission include:
Hard downshift; skipping gears
Engine suddenly stalls or shuts down
Transmission slipping
Engine vibration
Sudden loss of brakes
Get Your Ford Repairs On the Record
As a word of caution, do not let the dealership keep the repair order open. When they keep the repair order open, they do not give you a copy of your repair invoice, which means you have no proof that any work was performed or that any parts were ordered. By law, the dealership has to give you a work order every single time you drop your car off for a repair and they have to give you a completed repair invoice every time you pick your vehicle up after a repair. Some dealerships will try not issue a repair order since it's to their advantage not to do so.
The most important evidence in a lemon law case is the repair orders and invoices, so please keep all of your paperwork in a safe place.
Lemon Laws and Warranty Laws are very complex topics and impossible to describe comprehensively in a blog post. Because these laws are complex, you should consult with us before you take action on your own — either against the dealer you purchased your vehicle from or the manufacturer — so that we can best advise you of your rights under the particular circumstances of your case.
Complicated laws and teams of attorneys representing the auto manufacturers do not mean that you are stuck with a lemon. As Lemon Law experts, we are well versed in all of the ways auto manufacturers try to get out of paying the compensation that you legally have a right to.
If you own a Ford Focus, Fiesta, Fusion, F-150, or a model not specifically covered in this article (C-Max, Taurus, Edge, Explorer, Transit, Ecosport, Escape, Flex and Expedition, or Ford Ranger) and think your Ford might be a lemon, contact us before you take any action on your own. We may be able to negotiate a better deal than you can negotiate for yourself, but only BEFORE the automobile manufacturer agrees to buy your vehicle back from you. Once you have been offered a buyback by an automobile manufacturer, we cannot step in any longer.
Absolutely wonderful experience working with California Lemon Law Group. Debbie and her team are experienced professionals with the right relationships to get results you want.

I thought I was stuck with a defective 2014 Ford Focus and was ready to sell it to a dealership at a loss just to walk away from the Lemon.

I started researching Lemon Lawyers online and the California Lemon Law Group website really drew my attention with all of their detailed information specifically dealing with Ford (Focus and Fiesta) vehicles.

I gave Debbie a call and she was up front about my options and potential outcomes were I to use their services. She was prompt to reply to emails and voice message and she earned my trust almost immediately so I asked her to take my case.

Within 2 weeks Debbie was able to negotiate a full buy back for my Focus. I was relieved and extremely thankful for this result. It did take a couple months after reaching the agreement for the final checks to be cut, but this was due to Ford being slow and mismanaging the vehicle return process- so it helps to be patient and expect some delays during this phase.

If you think your car might be a Lemon, give Debbie a call. She'll be up front with you and let you know if you might have a strong case.
Kevin L., Elk Grove, CA
Originally posted on Yelp, Nov. 2018
Our services are always free to the consumer!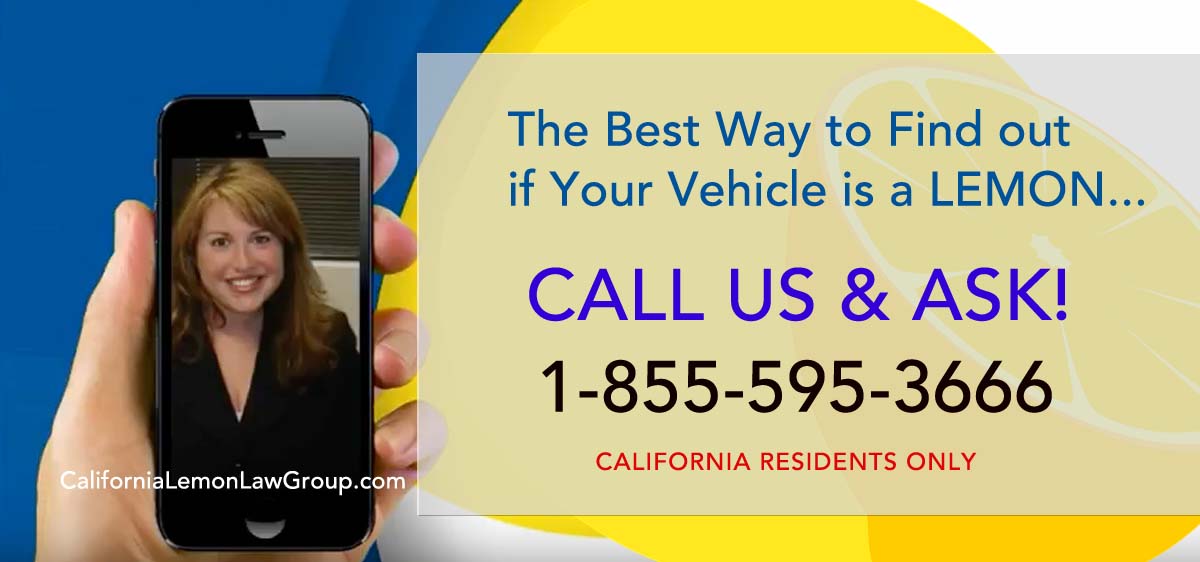 Lemon Law Sidebar: Auto Repair Shops
All auto repair shops in California must be registered with the Bureau of Automotive Repair and must provide a written estimate before doing any work.
Newer cars often need a diagnosis before repairs can be done. A diagnosis uses procedures established by the auto manufacturer to determine the cause of the malfunction. The estimate may cover the cost of the diagnosis alone, or the cost of diagnosis and repair.
You can search the California Bureau of Automotive Repair website to see if the dealership's ARD license is valid, cancelled, or revoked.