A number of California Lemon Law firms charge up front fees for their services. In addition, some will take a percentage of what they win for you on top of the attorney's fees and costs that are paid directly by the automobile manufacturer; which is double dipping. Some law firms get 50% (or more) of all punitive damages.  We represent our clients at absolutely no cost, and no hidden fees! This means that you receive larger settlements than you would on your own — or with some other law firms.
The Top 5 Vehicles That had the Greatest Number of Cases Filed at The California Lemon Law Group in 2022
Volvo XC90 Hybrid | Infiniti QX50 and QX80 | Chevrolet Silverado | GMC Sierra Truck | Chevy Bolt EV

VOLVO XC90 HYBRID LEMON LAW CASES
Hybrid vehicles are a combination of internal combustion engines and electric-powered vehicles (EVs).  This means that hybrids are designed so that you can use both gasoline and electric. But that also means they have more machinery than conventional cars.
The most common complaint we hear from Volvo XC90 Hybrid owners involves the CHECK ENGINE LIGHT and HYBRID SYSTEM FAILURE warning light.
Volvo CHECK ENGINE warning lights and HYBRID SYSTEM FAILURE warning lights can activate when there is a failure to start problem, failure of the hybrid system, failure of the hybrid starter generator control module, or failure of the hybrid integrated starter generator.
Because Hybrids operate on both gas and electric, when the HYBRID SYSTEM FAILURE warning light activates, that means there is a problem in the proper functioning of the hybrid system. A hybrid system failure also reduces the battery range. According to Volvo, if your XC90 T8 has a fully charged battery and a full tank of gas you should get a range of approximately 350 miles. The 2023 VolvoXC90 got a range boost; going from 18 miles of pure electric range in 2022 to around 35 miles in the 2023 model.
Other complaints about the Volvo XC90 Hybrid:
The vehicle starts to drive using fuel when it should be using electric.
Loss of engine power, resulting in the vehicle unexpectedly stalling.
Improper functioning of the Forward Collision-Avoidance System: falsely identifying a threat and activating the emergency braking system. This increases the odds of a rear-end collision.

INFINITI QX50 AND QX80 LEMON LAW CASES
When your CHECK ENGINE warning light activates, it can be a warning of something that is easy to fix or it could be warning you about a serious problem. The primary complaints we have been receiving about the Infiniti QX50 and QX80 involve a FAULTY VCR (variable compression engine), or a FAULTY MASS AIR FLOW SENSOR.
What is a mass air flow sensor (known as MAF)? The mass air flow sensor in your Infiniti is what determines how much fuel is required to run your engine efficiently by measuring the amount of air entering the engine. The mass air flow sensor helps adjust to certain changes.
Signs of a damaged mass air flow sensor are:
The CHECK ENGINE warning light comes on.
The vehicle is hard to start.
There is a rough idle.
There is trouble accelerating.
Infinity QX50 Problems
Forward Emergency Braking system will suddenly activate, regardless of whether or not there are any objects near the vehicle.
Warning lights: Check Engine and Check Airbag.

CHEVROLET SILVERADO/GMC SIERRA TRUCK LEMON LAW CASES

Common lemon law cases we have successfully settled on behalf of California Chevy Silverado owners involve transmission and engine problems such as:
Sputtering and stalling.
Engine vibration.
Activation of the CHECK ENGINE warning light.
Hesitation or lagging upon acceleration.
Loss of power.
The Chevy Silverado 1500 and GMC Sierra 1500 have the same platform, engines, and transmissions so they may also share the same transmission and engine problems.

CHEVY BOLT EV LEMON LAW CASES

UPDATE: December 2023 —
Due to the current class action lawsuit regarding these vehicles, our firm is no longer able to take on any new Bolt cases involving battery defects. 
GM has recalled their all-electric Chevy Bolt numerous times due to the batteries catching fire suddenly and without any forewarning. These batteries, manufactured by LG Chem in South Korea, have the chance of catching fire even when the vehicle is not plugged in to charge.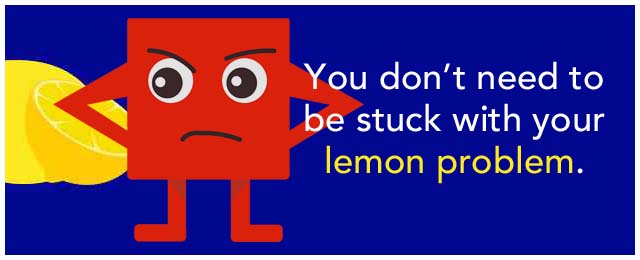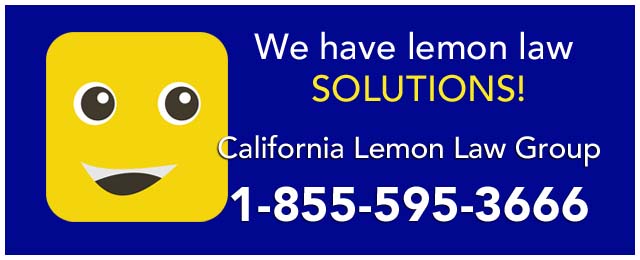 The Difference Between an Auto Manufacturer Buyback and a Rebate
A BUYBACK is exactly what it sounds like: The manufacturer buys the vehicle (a repurchase) back from you due to a defect that was not repaired in a timely manner.
In regards to any buyback offer, the only way it works out in your favor is if it's done as a California Lemon Law Buyback.
It is important to note that if you are offered a buyback by the manufacturer, and it complies with the law, the law does not allow us to file a lawsuit to try to get you more money. But what we CAN do is attempt to obtain more money for you than you are entitled to under the law by filing a lawsuit before you contact the automobile manufacturer.
We often get calls from unhappy consumers who contacted the manufacturer on their own, they got a buyback, but they do not like the deal; even though the buyback complies with the law. We cannot help these consumers. If you think you may have a lemon vehicle, and you want your money back, please call us FIRST for our free case evaluation.
In order for us to obtain a full lemon law repurchase for you pursuant to California's Lemon Law, we have to prove 3 things:
Your vehicle was taken to a factory authorized dealership for a specific defect four or more times (for the exact SAME problem each time); and
The defect cannot be repaired under the original factory warranty after four or more repair visits; and
The defect substantially impairs your use, value, or safety.
A REBATE is simply a financial incentive offered by a manufacturer to bolster sales or brand loyalty.
Not sure whether your new, used or leased vehicle is a lemon under the California Lemon Law?
We will evaluate your case for you
free of charge

and if we take on your case, the manufacturer will pay for all of our attorney's fees and costs so there is

no cost to you for legal fees

.

The California Lemon Law Group works only with California residents.